Home » Uncategorized
Film Screening: Como se llama la obra? (February 14)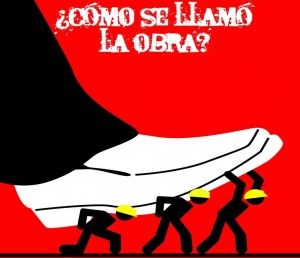 Film Screening and Discussion
Dignidad Migrante presents: Como se llama la obra?
Tuesday February 14th 1pm-3pm – 3480 McTavish – Rm. 203 (Lev Bukhman)
Como se llama la obra? explores the trajectory of Dignidad Migrante as an activist collective dedicated to community organizing among Spanish-speaking immigrant workers. It also chronicles the individual experiences of members ofDignidad Migrante, focusing specifically on peoples' experiences in the "informal" job sector, namely working for recruitment agencies. The documentary situates these problems in a larger context of Canada's immigration system.
Members of Dignidad Migrante will facilitate a discussion following the screening. The documentary is in Spanish with English subtitles.
Part of Social Justice Days at McGill University.
Dignidad Migrante is a working group of QPIRG Concordia & QPIRG McGill.