Home » Uncategorized
Report-back to QPIRG Concordia membership (October 2016)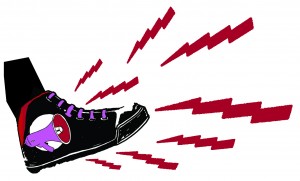 Dear QPIRG Concordia members and supporters –
QPIRG Concordia's Annual General Meeting (AGM) took place last week, September 29, 2016. Thank you to everyone who came out to participate in this important process for our organization. Our AGM is an excellent occasion to share some updates about our organization. Much of the key information below is also shared at the Fee Levy Info link on our website HERE.
i) Board of Directors
QPIRG Concordia is directed and managed by a Board of Directors comprised of six student positions, and six community positions. We can announce that QPIRG Concordia's new Board of Directors for 2016-17, elected at the September 29, 2016 AGM, will be:
Student Members:
- Liisa Doell
- Eli Lynch
- Camille Thompson
- Eamon Toohey
- Gabriel Velasco
- Sima Youssef
Community Members:
- Lydia Belhimeur
- Sharone Daniel
- Bronwyn Lira Dyson
- Maidina Kadeer
- Jasper Rasmussen
- Rana Salah
Thank you to everyone who ran for our Board of Directors and will be supporting QPIRG Concordia in this way in the coming year. We would like to again thank everyone who served on our outgoing (2015-16) Board of Directors.
ii) Annual Report
Every year QPIRG Concordia produces a written Annual Report providing more detailed information than the AGM oral reports. The 2015-16 Annual Report is available online HERE.
Printed copies of our Annual Report are available at the QPIRG Concordia space.
Some highlights from the Annual Report include:
- Message from the Board of Directors (2015-16)
- Message from the QPIRG Concordia Staff
- Conflict Resolution & Complaints Committee Report
- QPIRG Board Committee Reports
- Core Projects and Activities Reports: Alternative Library; Convergence Journal; School Schmool Alternative Agenda; Disorientation
- Other Projects and Initiatives: Grassroots Resistance Archive, Fee Levy Advocacy at Concordia (FLAC)
- Programming and Working Groups Event Highlights
- Discretionary Funding and Endorsements
- Working Groups 2015-16
- Financial Reports: Draft Financial Statements 10/1/2015-08/31/2016; Audit Report ending August 31, 2015
iii) Financial Information

Our most recent externally audited financial statements (year ending August 31, 2015) can be downloaded HERE.
We are expecting our audited statements for the fiscal year ending on August 31, 2016 to be ready later this year, or early 2017. Our Annual Report includes our Draft Financial Statements from October 2015 to August 2016 (inclusive).
QPIRG Concordia is registered as an Organisation à but non lucratif (OBNL) with the Régistre des enterprises du Québec. Our NEQ # is 1143320613.

iv) CRCC
As per our constitution, the AGM also elects a Conflict Resolution and Complaints Committee (CRCC). Our new CRCC for 2016-17 will be comprised of the following QPIRG Concordia members who were elected at the AGM: Stephanie Dufresne, Shayla Chilliak and Sophia Salem.
v) Constitution
QPIRG Concordia's AGM and day-to-day functioning is guided by our Constitution. Our up-to-date constitution is available HERE.
vi) Stay in touch
If you have any questions about this report-back, or any feedback, please share it with us at info@qpirgconcordia.org. Visit our website for ongoing updates about the activities of QPIRG Concordia. Definitely get in touch if you'd like to get more involved with QPIRG Concordia core projects and activities.
To stay up-to-date about QPIRG Concordia activities:
-> Follow us on twitter: http://www.twitter.com/QPIRGConcordia
-> Join our facebook page: http://www.facebook.com/QPIRGConcordiaGRIPConcordia
-> Subscribe to our low-volume, moderated, e-mail announcements list: https://lists.riseup.net/www/info/qpirgsprouts
-> Visit our up-to-date website: http://www.qpirgconcordia.org