Home » Uncategorized
Thank you! From the LEARN TO RESIST collective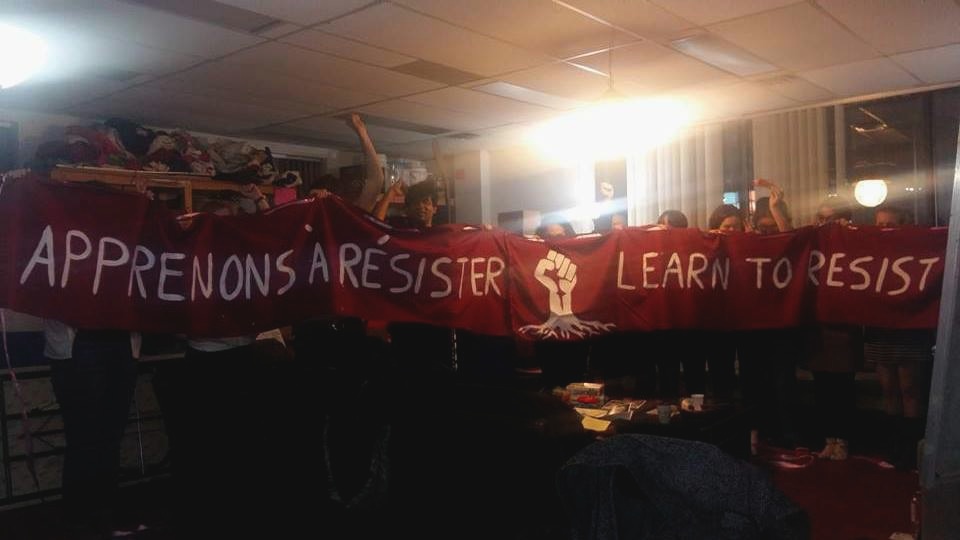 The organizing collective of the Learn To Resist Teach-In Against the Far-Right would like to thank everyone who contributed to making the weekend of workshops and discussions a great success.
In particular, we would like to thank the close to 200 community members who mobilized on Saturday morning to defend the conference from potential the threat of racist boneheads. Before our scheduled workshops started, we had an unscheduled, hands-on, in-the-streets, group workshop on working together to fight fascist threats, and we succeeded. Thanks also to the people who mobilized, just-in-case, on Sunday morning too, to monitor for any disruptive racist boneheads (they were defeated the day before and didn't show up).
More generally, the organizers would like to thank all participants in the conference, including workshop presenters, translators, childcare people and volunteers. More than 100 people attended the conference on both days, including many people new to political organizing in Montreal.
The Learn to Resist conference was organized with the support of Qpirg Concordia | GRIP Concordia, the Concordia Student Union, as well as funding from AVEQ and the Sustainability Action Fund (SAF). Thanks to the People's Potato for their yummy food.
The descriptions of the workshops and presentations that took place will be on our website shortly. While they were not recorded in full, workshop presenters are eager and willing to re-present by request. Get in touch with us by e-mail if you want to schedule one (the schedule of workshops is listed HERE).
The Popular Education Committee of the Resist Trump and the Far-Right will continue to be active in the coming months. To get involved, contact us by e-mail.
In solidarity and struggle,
– The Learn To Resist Organizing Collective (resisttrumpmontreal@gmail.com)