Home » News, Uncategorized
QPIRG Concordia Annual General Meeting (AGM): September 27, 2017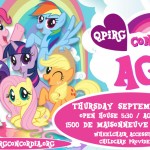 Join us for QPIRG Concordia's Open House & Annual General Meeting (AGM)!
Wednesday, September 27, 2017
Open House – 5:30pm // AGM – 6:30pm
1500, de Maisonneuve Ouest, #204
Free food served at 5:30pm.
Our space is wheelchair accessible (details below). Children welcome!
Interested in QPIRG Concordia? Want to get involved? Visit our space? Check out the library?
Would you like to support projects, publications and programming like the School Schmool Alternative Agenda, the Convergence Journal, the Alternative Library, DisOrientation, the Grassroots Resistance Archive, the Community Bike Tour, Anti-Colonial Dinner, Radical Research Week, QPIRG workshops and speakers, and more!
Show your support and exercise your rights as a member!
The meeting will include an introduction to some of QPIRG's activities, resources and campaigns, as well as the election of our board of directors and conflict resolution and complaints committee.
—–
Information regarding the building:
There is a ramp leading to the main entrance to the building that QPIRG is in (1500 de Maisonneuve West, southwest corner of de Maisonneuve and Mackay), however the ramp is somewhat steep and has a gradient of 1:5.33. The ramp is 168 cm wide at its widest part and 107 cm wide at its narrowest part and 5.8 meters long.
The main doors to our building are not automatic doors. On the night of the AGM, there will be people at the front entrance to greet people and open doors. There is an elevator in our building. QPIRG is located on the second floor of the building (office number 204). The main door to QPIRG is 88 cm wide. There are no stairs in the QPIRG space.
One of the washrooms (the one designated by the building as the "women's washroom") on our floor has a wheelchair accessible stall. However, the washroom itself is somewhat narrow and the door to get into the washroom is not automatic. People will be available to assist with opening this door.
QPIRG Concordia is a scent free space!
QPIRG strives to be a scent free space, which means that we are asking anyone planning to attend the Annual General Meeting to keep this in mind when planning to come to the QPIRG space and to 
avoid using products with scents and chemically added fragrances
(such as shampoos, soaps, deodorants, perfumes and colognes, body lotions, etc.), as some people with sensitivities to these chemicals can be harmed by their presence. Here's some literature about scent-free policies if you want to read more:
http://www.ccohs.ca/oshanswers/hsprograms/scent_free.html
. Please also refer to QPIRG's scent free policy for more information: scent-free policy.
- Whisper translation from English to French and French to English will be available at the event.

- Free childcare provided during the AGM, from 6:30pm until the end of the meeting.
- For ASL interpretation (or LSQ interpretation), please email info@qpirgconcordia.org 72 hours (3 days) before the event at latest.
*** Everyone is invited to attend, though you must be a member to vote or run for the board or the conflict resolution and complaints committee. To become a member, you can: volunteer at least 10 hours per year OR pay $10 OR be a Concordia undergrad or graduate student (bring your student ID).
For more information, call: 514-848-7585, email info@qpirgconcordia.org or check out our website at www.qpirgconcordia.org
—–
QPIRG Concordia Annual General Meeting Agenda (September 27, 2017)
1) Introduction
2) Presentation and Approval of Agenda
3) Approval of 2016 AGM Minutes
4) QPIRG Reports
i) Board of Directors Report
ii) Staff Reports: Administrative and Communications Coordinator; Finance and Fundraising Coordinator; Programming and Working Groups Coordinator
iii) Reports from Core Projects and Other Initiatives
5) Questions about Reports
6) Candidates and Elections for Conflict Resolution and Complaints Committee (CRCC)
7) Candidates and Elections for QPIRG Concordia Board of Directors
8) Community Event Announcements
9) Election Results
10) Adjournment