Home » Uncategorized
THANK YOU!
The QPIRG CONCORDIA VOTE YES committee would like to thank Concordia undergraduate students for supporting our referendum question during CSU elections (November 15-17, 2016). The referendum succeeded with nearly 70% support from students who voted! The increased funding for QPIRG Concordia, our first increase in almost a decade, will be crucial to continuing to support grassroots research and social & environmental justice on campus for another decade and more. We encourage our members to get involved with the different projects, initiatives, publications and working groups at QPIRG Concordia throughout the year. Thank you again to the progressive Concordia campus community!
[The text below is from during our fee levy increase campaign, between November 2 and November 14, 2016]
Support Grassroots Research and Social & Environmental Justice
On November 15-17, vote YES to QPIRG Concordia.
An appeal to QPIRG Concordia's supporters and allies.

If you're a Concordia student:
-> Join our facebook event
HERE
.
-> Remember to VOTE YES to QPIRG Concordia next November 15-17 (10am-8pm) during the CSU by-elections. Bring your student card; voting booths are on both campuses. CSU by-elections info is linked
HERE
.-> Remind fellow students to vote as well; bring your friends and classmates and vote together.
We share more information below about reasons to support and VOTE YES to QPIRG Concordia, including messages from fellow Concordia students Jenna Rose, Marion Miller, Gabriel Velasco & Camille Thompson.
– The QPIRG Concordia Yes Committee
———-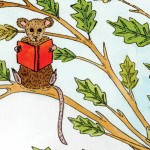 An appeal to progressives, feminists and ecologists at Concordia

"In a world where disturbing anti-immigrant and anti-women views are getting more and more space, it's important to have organizations and resources to unapologetically promote social and environmental justice. … I appeal to all progressive, feminist and ecological Concordians to come out in large numbers between Nov. 15 to 17 to support social justice on campus, and support QPIRG Concordia."
– Jenna Rose, Women's Studies & Community, Public Affairs, and Policy Studies
Read more from Jenna HERE.
+++++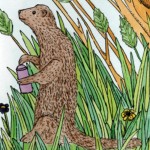 Vote YES to QPIRG Concordia for Art, Community and Progressive Values on Campus

"For the past three years, I've had the pleasure of working in close collaboration with volunteers, board members and staff involved withQPIRG Concordia, a group that proactively promotes progressive initiatives and values on campus. … As a student in general, QPIRG's key support in opposing the xenophobia and racism around the Charter of Quebec values, or co-organizing the yearly Anti-Colonial Dinner in support of Indigenous self-determination, are very important to me. As much as I'm a student and an artist, I'm also linked to a larger community, and I'm glad to be able to fight together for progressive values with campus allies."
– Marion Miller, Fine Arts student
Read more from Marion HERE.
+++++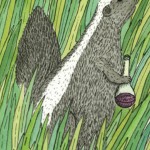 Vote Yes to QPIRG and Its History of Resistance

"Since first arriving at Concordia, I have consistently been intrigued and amazed by the Quebec Public Interest Research Group at Concordia. Intrigued by the discourses and ideas that broadened my political understandings and strengthened my values of social and environmental justice. Amazed by the incredible work being done by the organization, whether acting as an incubator for working groups, hosting events and workshops or being a campus link to the grassroots community movements."
– Gabriel Velasco, Loyola student
Read more from Gabriel HERE.
+++++
Vote Yes to QPIRG: Link classroom learning with the real world

"I've recently gotten more involved with the group QPIRG Concordia, a social justice center on campus that initiates and supports so many useful projects and campaigns, like the School Schmool agenda, an Alternative Resource Library, 30 working groups, as well as taking important political stances like the recent protest in support of Concordia professor Homa Hoodfar. I support QPIRG Concordia for the opportunity to make real community-campus links, and provide mentorship, jobs and support for students seeking to make an impact in the community."
– Camille Thompson, Political Science & Economics
Read more from Camille HERE.
+++++
Support Grassroots Research and Social & Environmental Justice
On November 15-17, vote YES to QPIRG Concordia.
The Quebec Public Interest Research Group at Concordia (QPIRG Concordia) has actively supported campus-based, student-initiated, social and environmental justice organizing for three decades.
QPIRG Concordia's last fee levy increase was in 2007, almost 10 years ago. A fee-levy increase will allow QPIRG Concordia to continue to provide students with programming, resources, publications, and diverse forms of support related to grassroots research, community involvement, and anti-oppression initiatives.
In the past ten years we have supported students with tangible projects and initiatives — School Schmool, research stipends, Study in Action, links to community organizations, Disorientation, the Alternative Library, meaningful student employment, and much more. A modest fee levy increase (from 31 cents per credit to 39 cents per credit) will be indispensable in allowing QPIRG Concordia to continue supporting Concordia students and the broader campus community.
If you're a Concordia student, vote "YES" to QPIRG Concordia during the upcoming CSU By-elections on November 15-17.
QPIRG CONCORDIA: Your Campus-Community Link For Social Change !